Machine breakdown service gets you running after electrical faults.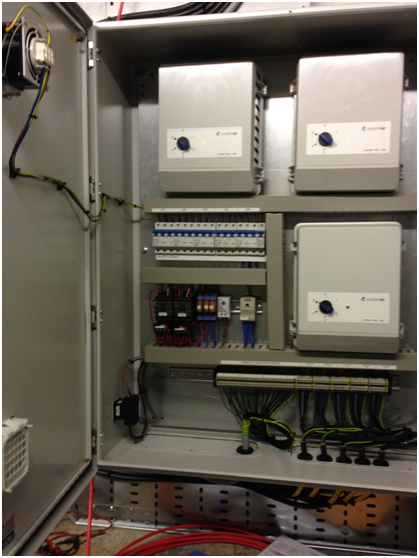 James S. Wilson Electrical Contractors can manufacture panels and systems for industrial control. We manufacture systems ranging from a control panel for a ventilation system through to a panel for a potato grading machine.
We offer a machine break down service where our aim is to get your business back up and running in the shortest possible time after an electrical fault. Our engineers are fully qualified and specialise in fault finding and repairs.
We can meet requirements for our customers, below is an example of what service we can provide. If your requirement is not listed below please contact us:
Production machine breakdown
Motor control
Panel Building
Conveyor Systems