High-speed internet access for efficient computer network systems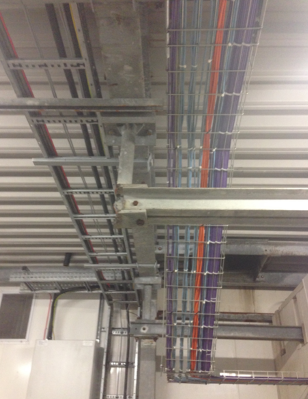 Modern technology demands high-speed internet access and efficient computer network systems. Not only must your cabling embrace today's technology, it must also be planned for growth to meet your future needs.
Having a structured data cabling system installed in your building is essential for high-speed communications. We caninstall data structured cabling for one IT point up to, and including full data structured cabling systems for commercial and industrial offices and premises.
Many buildings already have data cabling installed. We can offer additions or alterations to existing systems or a full upgrade of your data network.
We also install a full range of cable management systems, to tidily secure, support and protect your critical data network from damage.
Some of the services we provide include:
Cat 5 and Cat 5e Cabling
Cat 6 enhanced Cabling
Shielded Cat 5e & Cat 6 Cabling
Access & Security Cabling
CCTV Cabling
Voice Cabling
Home Network Cabling
AV Cabling
Patch Panels and Server Rooms